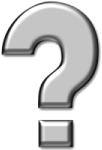 Q:  How can I join A.C. CONALTI?
A: If you would like to become a member of the Association, download the application form (Spanish only), fill it out and send it to Admissions (admisiones@conalti.org). Admissions will review and approve or reject the application based on CONALTI's Articles of Association. Applicants must meet at least one of the following requirements: (a) Have a university/college degree in translation and/or interpretation from a recognized local or foreign university/college; (b) Have had works published –translations, papers/ articles/books on translation, interpretation or related fields; (c) Have proven experience of at least 4 years working as a translator or 200 days of interpreting sessions.
Q: What does FIT mean?
A: It means International Federation of Translators.
Q: Can I download CONALTI's Bylaws?
A: Yes. Just click on Estatutos internos (Spanish only).
Q: Is A.C. CONALTI a translation or interpretation agency?
A: No. It is an association of professionals who work in these fields. Anyone wishing to contact one of our members directly can do so by going to our Member Directory.
Q: Is A.C. CONALTI a college of translators?
A: No. It is a professional association of translators and interpreters.
Q: What does A.C. CONALTI stand for?
A: A.C. CONALTI stands for Asociacion Civil Colegio Nacional de Licenciados en Traduccion e Interpretacion.