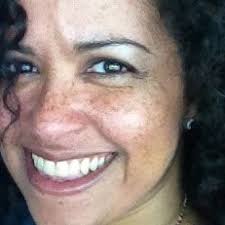 By Damarys Ocaña Perez / Fox News Latino
They exchanged just a few letters and met just once—for drinks at a Manhattan hotel one time that Gabriel García Márquez was passing through town.
But Gregory Rabassa's connection to the revered Colombian author, who died on April 17 at age 87, was nevertheless intimate, indelible—and unique: He is the translator who introduced the English-speaking world to the future winner of the Nobel Prize for Literature.
"He was universal," Rabassa, who is Cuban-American, told Fox News Latino in his first interview since García Márquez's death.
Rabassa, who recently turned 92, worked as a cryptologist during World War II—an occupation that gave him the opportunity to rub shoulders with presidents and Hollywood stars. After the war, he became a literature professor at Columbia University and an award-winning translator of Latin American and Spanish works.
The Argentinian author Julio Cortázar, whose work Rabassa had translated, recommended him so highly that "Gabo"—as García Márquez was known—agreed to wait for Rabassa to clear up his schedule before making his English-language debut.
Rabassa, who had read "100 Years of Solitude" in Spanish and had been enchanted by its lyrical language and epic scope, dug in to the task of bringing it alive to a new audience, starting with the book's evocative first line, which jumps and twists in time and tone and took four tries to get right. («Many years later, as he faced the firing squad, Colonel Aureliano Buendía was to remember that distant afternoon when his father took him to discover ice.»)
"His imagination was working, working," Rabassa said. "He wasn't just writing, he was creating mythology, like the ancient tales of the Greeks and the Romans."
Critics who say that García Márquez's book with its use of magic realism is out of touch with modern Latin America, "aren't very bright," Rabassa said. "We've got enough old, straight, dry, gray realism. This is art."
García Márquez lavished the translator with similar praise. "He told me that the translation was even better than the original," recalled Rabassa.
Rabassa went on to translate a handful of García Márquez's other books—"The Autumn of the Patriarch," "Chronicle of a Death Foretold," "Leaf Storm" and "Innocent Erendira and Other Stories."
The two kept in touch sporadically over the years but saw each other only one time, when they talked about friends, literature and memories while drinking together in New York. "He lived in Mexico and I in New York and neither of us liked to travel much," Rabassa said.
Born in Yonkers, N.Y., Rabassa called himself an "accidental translator" who showed a childhood gift for picking up languages. That would later serve him well as a cryptologist.
With his knowledge of Russian, Portuguese, Italian, French and German—"I also like to read Egyptian hieroglyphics," Rabassa added with a laugh—he helped interrogate high-value prisoners, including Nazi generals, in north Africa and Italy.
Once, in the presence of President Franklin Delano Roosevelt at the White House, he decoded an intercepted German message, which Rabassa and his superior officer determined to be fake disinformation and burned it on the spot.
But it's a memory that is less cloak-and-dagger and more Hollywood glamour that still charms him: He once danced with actress Marlene Dietrich.
"She did a lot of work for the OSS, broadcasting and other things, and we had a party in Algiers," Rabassa recalled. "I was sitting there, gawking at her googly-eyed, and she walked by me and said, 'Sergeant, you're not dancing.' She pulled me on to the floor, and that was that."
After the war, Rabassa earned his graduate degree from Columbia and taught there for many years before moving on to Queens College, retiring in 2008 after a 60-year academic career.
Rabassa fell into translation while working at a literary magazine that focused on Latin American writing. He went on to translate from Spanish and Portuguese the works of major writers including future Nobelists García Márquez and Mario Vargas Llosa, as well as Jose Lezama Lima, Jorge Amado and Cortázar.
In 1966, Rabassa received the 1966 National Book Award for translation for his work on Cortázar's labyrinthine novel, "Rayuela," which was published in English as "Hopscotch."
Rabassa also wrote a 2005 memoir, "If This Be Treason: Translation and Its Dyscontents," which was awarded the National Medal of Arts.
"I feel I've done something good," Rabassa understated. "Like a painter who paints a picture that pleases people."
None of the authors Rabassa worked with shone brighter than García Márquez. Rabassa had been preparing mentally for the author's death for a while. "I knew he was very sick and was surprised that he lasted this long," he said. "In a sense, we were all waiting for that moment."
But when Rabassa picked up the New York Times on April 18 and saw Gabo's picture on the front page along with an obituary, he understood that some lives are immortal.
"He will be remembered as long as there are people in the world who are interested in great literature," Rabassa said. "Hopefully, that will be forever."
Damarys Ocaña Perez is an independent writer and editor based in New York. Follow her on Twitter: @DamarysOP