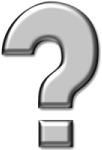 Q: How can I join CONALTI?
A: Download the form planilla de solicitud de ingreso (Spanish only), fill it and email it together with all required documents to admisiones@conalti.org
The Admissions Committee will review your application and get back to you at their earliest convenience.
Every member must:
have a bachelor's degree in translation and/or interpretation from an accredited local or international university; or
have published work about translation or interpretation, or translation/interpreting-related; or
have a demonstrable four (4) year translating or two hundred (200) day interpreting experience.
CONALTI has no certification exam.
Q: What does CONALTI stand for?
A: CONALTI stands for Asociación Civil Colegio Nacional de Licenciados en Traducción e Interpretación.
Q: Is CONALTI a college of translators?
A: No. Conalti is a professional association of translators and interpreters.
Q: What does FIT mean?
A: It means International Federation of Translators.
Q: Can I download CONALTI's Bylaws?
A: Yes. Simply clic here Estatutos internos (Spanish only)..
Q: Is CONALTI a translation or interpretation agency?
A: No. We are not.
CONALTI is an association that brings together professionals in these fields. Anyone wishing to contact one of our members directly can do so by going to our Member Directory .
How can I create or update my profile?
A: Here you can download a tutorial that will walk you through the process.
If you have questions, please feel free to write to conaltiwebmaster@conalti.org