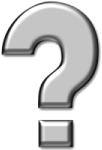 Q: How can I join A.C. CONALTI?
A: Descarga la planilla de solicitud de ingreso (Spanish only).
. La Comisión de Admisión de Nuevos Miembros evaluará las solicitudes sobre la base de los criterios previstos en los estatutos de la asociación. El aspirante deberá cumplir, al menos, con una de las siguientes premisas: a) poseer un título universitario en traducción o interpretación de una universidad nacional o internacional reconocida; b) tener alguna publicación, bien sea una traducción o algún trabajo sobre la traducción, la interpretación o algún campo afín; c) poseer una experiencia laboral comprobable de cuatro (4) años en traducción o doscientos (200) días en interpretación.
Q: What does FIT mean?
A: It means International Federation of Translators
Q: Can I download CONALTI's Bylaws?
A: Puedes descargarlos Estatutos internos (Spanish only).
Q: Is A.C. CONALTI a translation or interpretation agency?
A: No. It is an association of professionals who work in these fields. Anyone wishing to contact one of our members directly can do so by going to our Member Directory puedes encontrar sus datos de contacto para comunicarte directamente con ellos.
Q: Is A.C. CONALTI a college of translators?
A: No. It is a professional association of translators and interpreters.
Q: What does A.C. CONALTI stand for?
A: A.C. CONALTI stands for Asociación Civil Colegio Nacional de Licenciados en Traducción e Interpretación.