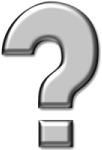 Q: How can I join CONALTI©?
A: Download the form planilla de solicitud de ingreso (Spanish only), fill it and email it together with all required documents to admisiones@conalti.org.
The Admissions Committee will review your application and get back to you at their earliest convenience.
Every member must:
have a bachelor's degree in translation and/or interpretation from an accredited local or international university; or
have published work about translation or interpretation, or translation/interpreting-related; or
have a demonstrable four (4) year translating or two hundred (200) day interpreting experience.
CONALTI© no realiza prueba de ingreso.
Q: What does CONALTI© stand for?
A: CONALTI stands for Asociación Civil Colegio Nacional de Licenciados en Traducción e Interpretación.
Q: Is CONALTI© a chartered association?
A: No. CONALTI© is a is a not-for-profit professional association of translators and interpreters.
Q: What does FIT mean?
A: It means International Federation of Translators.
Q: Where can I read the Bylaws of CONALTI©?
A: You can read our Bylaws here..
P: ¿Tiene CONALTI© un Código de Ética por el cual se rijan sus miembros?
A: Sí, puedes descargarlo here.. Todos nuestros miembros se comprometen a acatarlo y cumplirlo.
Q: Are there any CONALTI© name and logo usage guidelines?
A: Yes, there are CONALTI© name and logo usage guidelines. CONALTI© name and logo are protected under copyright law in the Bolivarian Republic of Venezuela by the Autonomous Service of Intellectual Property (SAPI).
Download CONALTI© name and logo usage guidelines here..
Q:CONALTI© Is CONALTI© a translation or interpretation service porovider?
A: No. CONALTI© is not a language service provider.
CONALTI© is a non-for-profit association that brings together professionals in these fields. Anyone wishing to contact one of our members directly can do so by going to our Member Directory .
Q: How can I create or update my web profile?
A: Here you can download a tutorial (Spanish only) that will walk you through the process.
If you have questions, please feel free to write to conaltiwebmaster@conalti.org.