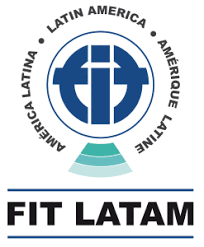 FIT LatAm was organized in 2003 under the name Regional Centre Latin America (CRAL) to serve the interests of FIT members and to facilitate, promote and support the aims and efforts of FIT as a whole, pursuant to the Mission Statement for the establishment of FIT Regional Centres and for FIT Regional Centre activities, as adopted by the FIT Executive Committee in Brussels (January 1998) and ratified by the FIT Council in Geneva (April 1998).
Its objectives include fostering ongoing training and education; creating new professional associations and encouraging them to join FIT; promoting sound intellectual property policies and professional standards; developing institutional relationships between associations and educational institutions; and raising awareness about the importance of the profession, among others.
FIT LatAm's geographical coverage includes Spanish and Portuguese-speaking countries in the Americas. It currently has 16 member associations in Argentina, Brazil, Chile, Colombia, Costa Rica, Cuba, Ecuador, Guatemala, Panama, Peru, Uruguay and Venezuela.
Source: FIT Regional Centers