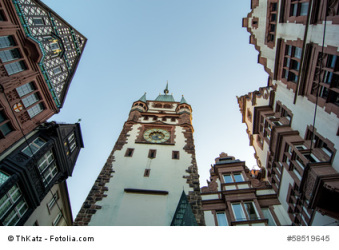 Organized by The Alexandria Project and local translation company GxP Language Services, MedTranslate 2014 will be held 3-5 October 2014 in the beautiful and historical German city of Freiburg im Breisgau, capital of the Black Forest, at the heart of the "Dreiländereck", where Germany, France and Switzerland meet.
Programme & Speakers
The conference itself will be held in English. The current list of speakers and their information (bios, abstracts) are available from the "Speakers" page. Please note that not all speakers are listed yet – a few more are expected to confirm.
Friday Workshops
The conference itself will be held on Saturday, October 4th and Sunday, October 5th, 2014. A workshop day will be held the day before, on Friday the 3rd. Attendance for this day is sold separately from the conference and seats are limited.
Pricing & Registration
Registration is now open! Early-bird expires on July 21st. BDÜ members and members of the ITI Medical Network are entitled to a discount on the conference fee. Visit the "Registration" page for complete information
Planning your trip and stay in Freiburg
For your convenience, the conference's website contains plenty of information to help you plan your journey and your stay in Freiburg, such as:
– Travel information
– Accommodation
– Freiburg from A to Z, (practical information and tips)
– All about Freiburg (history, sightseeing…)