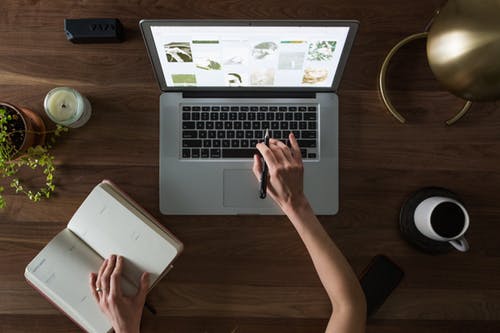 by Catherine Jan on May 15, 2011
Online reading is different from reading on paper. Because website readers like information snacking. They want to grab and go.
So what does this mean for the website translator?
We must pay attention to readability.
These six guidelines come from Letting Go of the Words: Writing Web Content that Works by Ginny Redish. What follows after each heading is about how I personally (attempt to) apply these tips.
1. Give people only what they need (page 94)
I would not edit out much of my client's website but there is one sentence which invariably deserves to be deleted: the welcome message.
Source text: Welcome to our site!
Proposed translation: [none]
Why not leave out these four useless words to make the useful words more prominent?
On the Les Feuilles Volantes blog (in French), Sara displays much more attitude. She talks about not translating the opening message on French-language brochures since they are typically of little interest to readers.
2. Use "you" (page 172)
Don't use the third person when talking to your online audience.
Source text: Clients enjoy our hotel's spacious rooms.
Proposed translation: You'll enjoy our hotel's spacious rooms.
or
Source text: Parents should check their children's heads for lice on a regular basis.
Proposed translation: Check your child's head regularly for lice.
If you are writing for an organization, use "we" (page 178)
Source text: Company ABC has been making desks for 25 years.
Proposed translation: At Company ABC, we've been making desks for 25 years.
Using "you" and "we" makes the copy sound much more like a conversation.
3. Use your web users' words (page 195)
Do not confuse your readers.
I liked Nick Somer's example in "The empowered translator" on Betti Moser's blog:
The references to Bavarian dialect are all very well if you happen to know German, but they probably won't add much to a Korean's understanding of the text. Forget "Kaiserschmarrn" and "Palatschinken" plus explanatory translator's note in brackets. Won't "traditional Austrian desserts" work just as well?
As I wrote in my previous post about writing web copy, I used words that my reader would understand. I avoided words like "source language" and "transcreation" and other examples of translationspeak. I'm talking to direct clients, not agencies, so I use words they know.
This also means that I try to ground abstract concept nouns and replace them with concrete and understandable words.
4. Use lists to make information easy to grab (page 206)
Source text: Bring sunscreen, running shoes, a hat and a bottle of water.
Proposed translation:
Bring
sunscreen
running shoes
a hat
a bottle of water
Wouldn't hurried customers find this bulleted list much easier to read?
5. Make links meaningful (page 318)
Redish is against writing "click here" and "more" as link text. We should use the content of the link instead.
Source text:
We offer
group lessons (read more…)
private lessons (read more…)
telephone lessons (read more…)
Proposed translation:
We offer
group lessons
private lessons
telephone lessons
Website readers know what links look like. If a word underlined, it is a link.
6. Break down walls of words (page 107)
No large and intimidating blocks of text. Keep paragraphs short. Use headings to divide your text into user-friendly chunks.
Headings can be
statements
questions
action phrases
To my surprise, Redish advises against using nouns as headings! So "Getting here" is better than "Directions"?
Letting Go of the Words is recommended reading if you're interested in writing and translating web content. Mine is full of post-it notes that serve as helpful reminders.
Translators, can you recommend other resources about writing for the web? (You might be interested in Matthew Stibbe's "30 Days to Better Business Writing".) What techniques do you use to make your web writing more readable?
-See more at: www.catherinetranslates.com